This $99 Bluetooth gadget turns any phone into a satellite phone
3 min read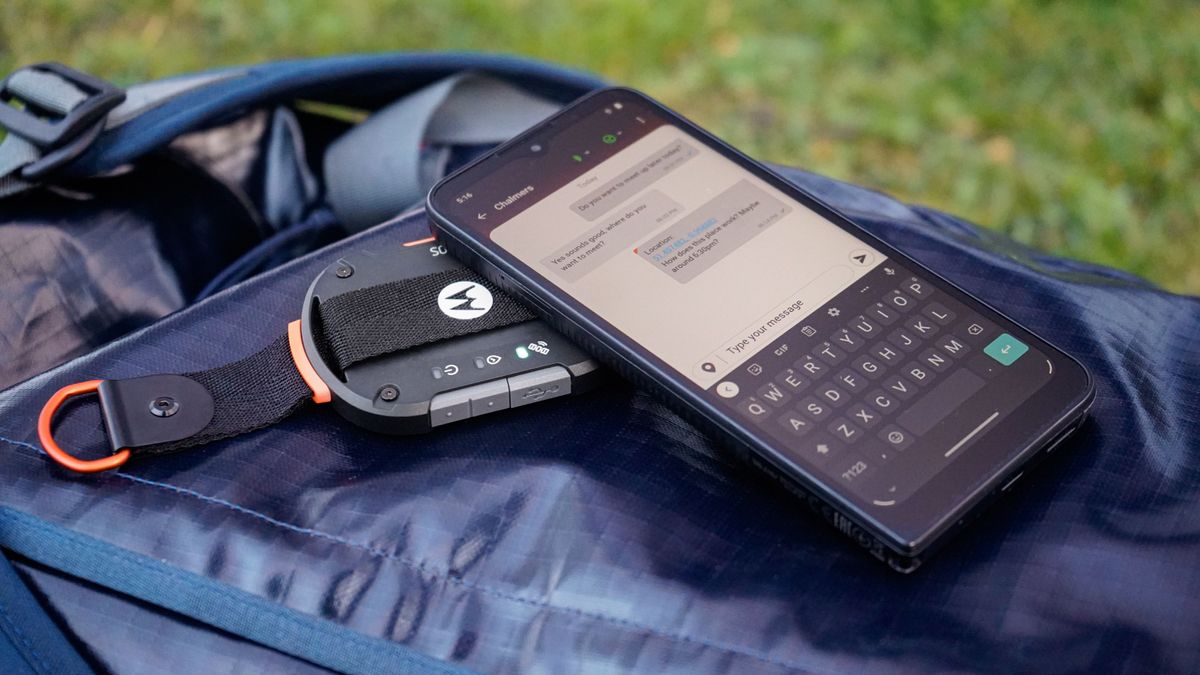 It looks like satellites are going to play a very big role in the future of smartphones, particularly where safety is concerned. The iPhone 14 comes with an Emergency SOS via satellite feature, and Qualcomm has confirmed it'll be bringing a similar feature to Android flagships in the near future.
But what if you don't have the latest and best phone? Fortunately there's now the Motorola Defy Satellite Link, which is set to debut at MWC 2023 next week. Not only does this gizmo offer a satellite-based SOS feature, it also connects to your smartphone via Bluetooth for two-way satellite messaging.
The Motorola Defy Satellite Link integrates with the Bullitt Satellite Messaging (opens in new tab) service that was announced at CES 2023 earlier this year. The idea is that you can still communicate with friends and family when there's no cell signal, but crucially only one of you actually needs the satellite-capable device.
It works like this. You send a message via the Bullitt Satellite Messenger app, and the Defy Satellite Link sends it off through the relevant satellites. That message is then forwarded to the recipient via ordinary cellular or Wi-Fi networks.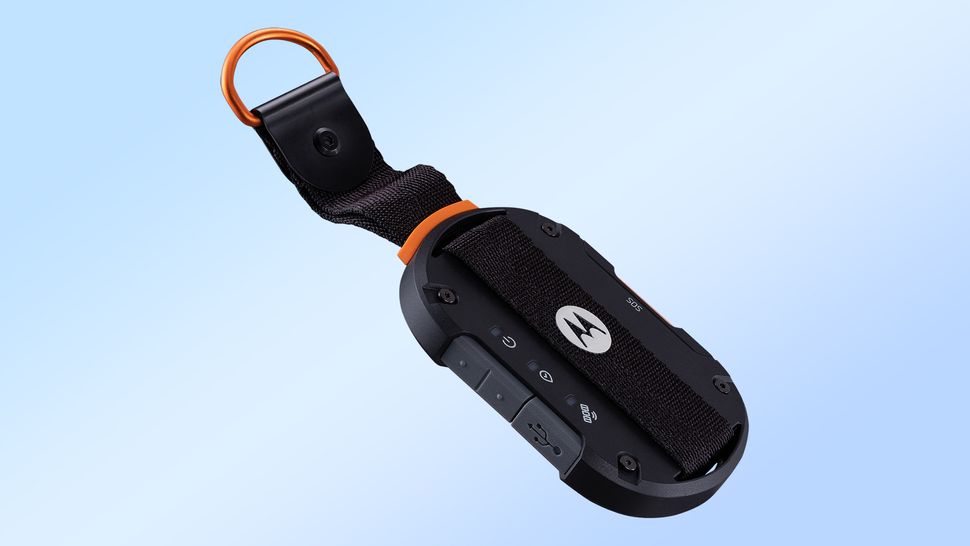 Recipients without the Bullitt Satellite Messenger app will receive your message via SMS, but will need to download the app if they want to respond. The system then works in reverse to get your responses back to you, and doesn't cost the recipient any money. Instead everything is deducted from your own subscription, which starts at $4.99 a month.
The Defy Satellite Link also comes with dedicated emergency SOS and check-in features, as well as integrated GPS, all of which can function without an active smartphone connection. Though there's a lot more you can do if the gizmo is connected to your phone. The Bullitt subscription puts you in touch with FocusPoint International, an international SOS service that can answer distress calls and put you in touch with emergency services.
Without that connection the most the Defy Satellite Link can do is send your last known location. Which will be invaluable if your phone is dead, broken, or you straight up forgot to bring it with you.
The Motorola Defy Satellite Link itself has been designed with durability and longevity in mind, offering IP68 water and dust resistance, plus the ability to withstand temperatures between -22 and 131 degrees Fahrenheit. The 600 mAh battery is supposed to be able to last multiple days of use on a charge, and the whole thing weighs just 2.4 ounces.
The Motorola Defy Satellite Link arrives this April, and will cost $99 by itself. A $149 bundle will also be available, which offers the Defy Satellite Link and a year's subscription to Bullitt's Satellite Messenger service. 
That plan comes with 30 two-way messages a month, and unlimited SOS assistance. More expensive plans offer more messaging, but U.S. pricing hasn't been announced just yet.